Cliff's Place In Manning Named 2023's Best Breaded Pork Tenderloin In Iowa
A west-central Iowa restaurant that's been in business since 1977 is the winner of this year's contest for the "Best Breaded Pork Tenderloin in Iowa. Cliff's Place in Manning is owned by Jim and Jon Waterbury, who are brothers. Jim Waterbury says the breading on the tenderloin is not a huge secret. It's part flour and part of the breading they use on the chicken they serve.
Read the complete article here.

More Topics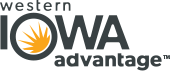 Last week, Carroll County Growth Partnership (CCGP) staff, city and county officials, and community leaders traveled to our nation's capital for the 2023 Access Washington trip. For years, CCGP has brought local concerns to elected officials and government agencies at least once per year where they live and work in...
Wednesday, October 11, 2023    9:30 a.m. - 3:15 p.m.Swan Lake Conservation Education Center    22676 Swan Lake Trail, Carroll, IA 51401Register HERE  I  Download Agenda HERE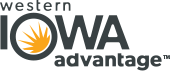 A partnership between the City of Manning and a West Des Moines company is promising something many rural communities have been struggling to provide: new residential construction. Earlier this summer, Manning and Origin Homes announced they would be working together to leverage the U.S. Department of Agriculture (USDA) Rural Home...