Audubon County Memorial Hospital and Clinics Receives Performance Leadership Award for Quality from Chartis Center for Rural Health
AUDUBON – As part of the National Rural Health Day celebration, Audubon County Memorial Hospital and Clinics announced it has been recognized with a 2022 Performance Leadership Award for excellence in Quality. Compiled by The Chartis Center for Rural Health, the Performance Leadership Awards honor performance among rural hospitals in Quality, Outcomes and Patient Perspective.
More Topics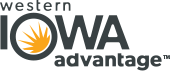 With Ida County's application to the Power Up Iowa's County Seal Program, a County Seal Award Designation has been received for Ida County's engagement with the wind energy industry, its educational programs, and/or its manufacturing producers. Read here for the full article.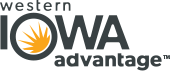 Renovations to The Birth Place at St. Anthony Regional Hospital are officially underway, kicking off with a groundbreaking celebration on Thursday. Hospital staff took the opportunity to hammer down the old walls of The Birth Place to make way for the multi-million dollar remodeling project.  President and CEO...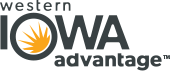 MANNING — Manning was one of 10 Main Street Iowa communities to be awarded a Challenge Grant at an award ceremony held at the office of the Iowa Economic Development Authority (IEDA) in Des Moines on Wednesday, Nov. 2. The funds will be used to further renovate 320 Main Street,...