Major Projects: Embrace Wide Open Rural Spaces
Visitors to Montana know the state's nickname of "Big Sky Country" is well deserved. The state's rural setting and wide open spaces, aside from being scenic, factored into the recent decision-making process of an international industrial company. The result was an economic development plum for the state.
Hyundai chose Bozeman as the location for its New Horizons Studio, a research, development, and lab center focused on the evolution of ultimate mobility vehicles (UMV), which can travel over terrains challenging for conventional ground vehicles. The facility is being developed at Montana State University's Innovation Campus.
More Topics
In Celebration of National Manufacturing Day – Audubon County Economic Development is hosting a career day for regional high schools and a job fair featuring local manufacturing companies in Audubon County.  The job fair – 3-5 pm will be open to the general public to attend.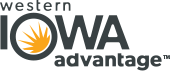 Some may not have noticed, but a new business G & H Welding has cropped up just outside of town at 5981 HWY 175 on the grounds of The Castle Town Inn recently purchased by Nathan Arbegast. Astute observers may have spotted the G & H Welding custom forged sign...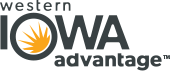 Doing the right thing is good for business The consciousness of sustainable practices and products has risen dramatically in the last few decades. Whether it be shifting generational expectations, the climate crisis, or other motivating factors, consumers value brands that prioritize sustainability. A quick look at the numbers: When...