ISU-John Deere program prepares student apprentices for workforce
A program run by Iowa State University professors and John Deere is helping high school graduates enter John Deere's workforce and improve their communication skills for future employment through a new apprenticeship program.
The four-week speaking and writing course works with 50 students going into their senior year from 12 high schools and is held in John Deere facilities in Davenport, Waterloo and East Moline, Illinois.
More Topics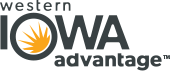 When you first started your business, you likely created a business plan that outlined your company's needs, goals, strengths and challenges, as well as how it would progress over the coming years. Often overlooked is the importance of evaluating your plan periodically – quarterly, annually, every couple of years, o...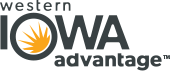 Genvax Technologies, a startup dedicated to bringing advances in self-amplifying mRNA vaccine production to animal health, has secured $6.5 million in series seed funding. This funding moves the company toward USDA and international regulatory approval of its vaccines in anticipation of any foreign animal disease outbreak in order to increas...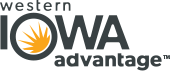 The Ida Grove City Council announced that they will be holding a public hearing for the Downtown Facade Revitalization project during their regular meeting Aug. 15 at 6 p.m. They will present the proposed plans, specifications, contract and estimated costs before putting the project up for bid. Read full article.