Employee-Owned Evapco, IA: $12.5M Plant Expansion Underway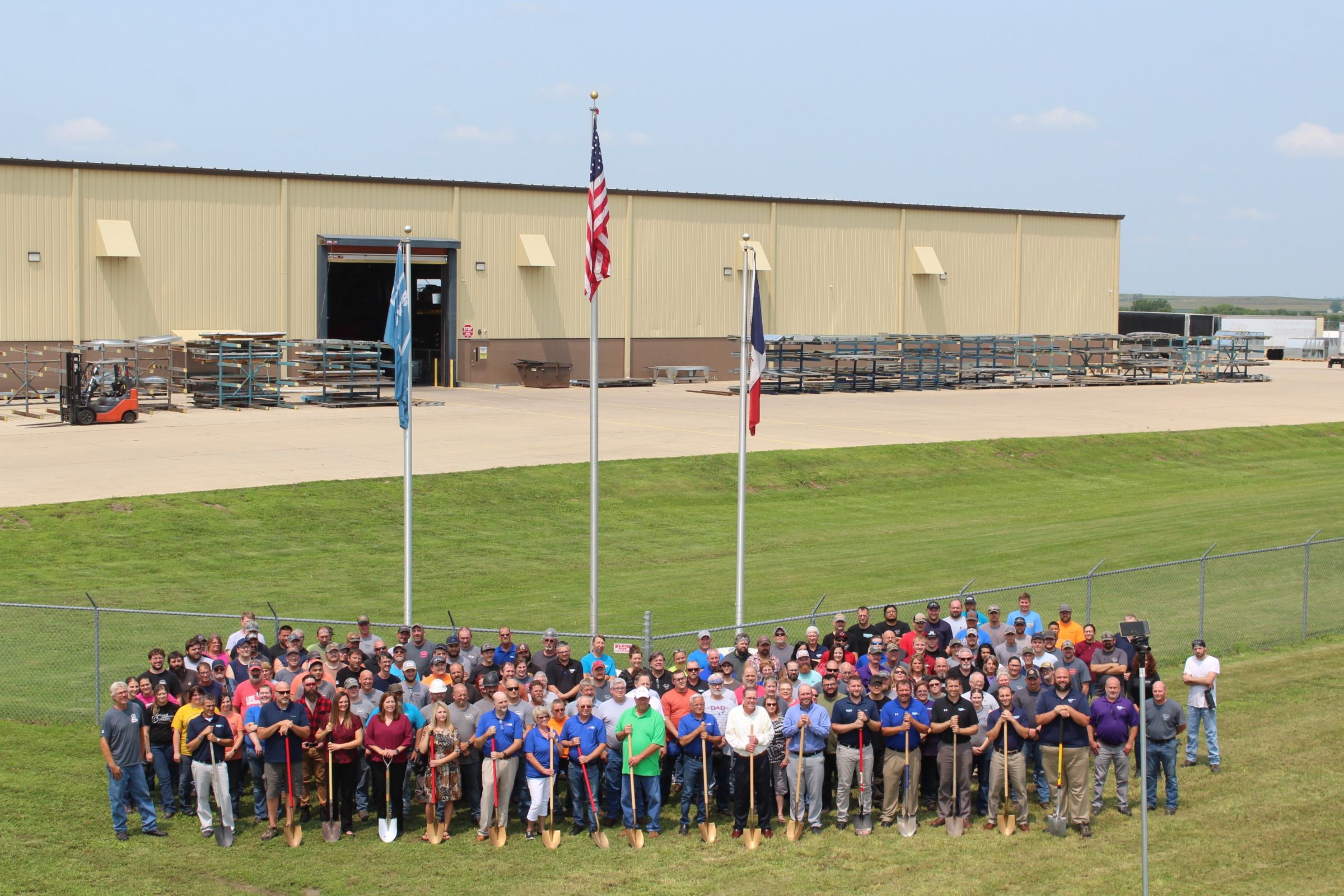 Evapco, IA — Located in Sac County, Iowa, in the City of Lake View — is an industry-leading manufacturing company providing a full spectrum of global product solutions for the commercial HVAC, industrial refrigeration, power generation, and industrial process markets.
Founded in 1976, Evapco, Inc. has worldwide locations across the United States, Asia, Australia, Europe, South Africa, and the United Arab Emirates. Evapco's industrial heat transfer equipment conserves natural resources and helps reduce noise pollution, and features recycled steel content in construction. Their stainless steel units are constructed of panels that contain up to 75 percent of recycled content, and their galvanized steel units contain more than 80 percent.
The Evapco, IA, plant is the only worldwide location that manufactures Critical Process Air (CPA), Evapco Direct Fire (EDF), and Penthouse cooling units (SSTP). Evapco, IA, manufactures custom-designed makeup air units that provide hygienic and sanitary air sources for all food processes — beef, pork, poultry, prepackaged and processed food, and even pet food. "By being custom-engineered, every unit is designed to meet the specifications of filtration, cooling, heating, humidity, and CFM, just to name a few!" said Brett Meyer, Evapco, IA, Plant Manager.
"You can travel to or drive by any food process plant both local and worldwide and see Evapco equipment functioning," said Meyer. "Once you see our Evapco logo, you won't miss it! A large-scale local project was Seaboard Triumph Foods in Sioux City, IA. Evapco, IA, built eight very large CPA units for that facility."
Evapco, IA, has an expansion underway that will add substantially to the community's property tax base. "Evapco currently has 141,000 sq ft of production space. The expansion project started in July 2021 and is adding 65,000 sq ft of production space with an approximate cost of $12.5 million and an anticipated completion date of September 1, 2022. Eighty-five jobs are expected to be added within five years."
Among the incentives offered to Evapco from the City of Lake View will be the installation of an approximately mile-long, 12-inch water main to the new plant to facilitate the site's increased water usage. Early cost estimates on that effort come in around $568,000, which will be paid for using tax increment financing (TIF) funds.
Evapco, IA, is also pursuing assistance from the Iowa Economic Development Authority (IEDA) High Quality Jobs program. Eligibility requirements direct that jobs created must pay at least 100 percent of the qualifying wage threshold and provide sufficient employee benefits, including health insurance.
When asked why Evapco is an excellent place to work, Meyer responded, "Evapco is an employee-owned (ESOP) company. Evapco offers competitive salaries with second to none benefits such as ESOP retirement, bi-annual profit sharing, health insurance, dental, vision, and life insurance, bi-annual performance increases, and annual cost of living adjustments. As of December 31, 2020, Evapco, Inc. currently had 265 employees that exceeded $1 million in their retirement accounts based on the ESOP program and years of service."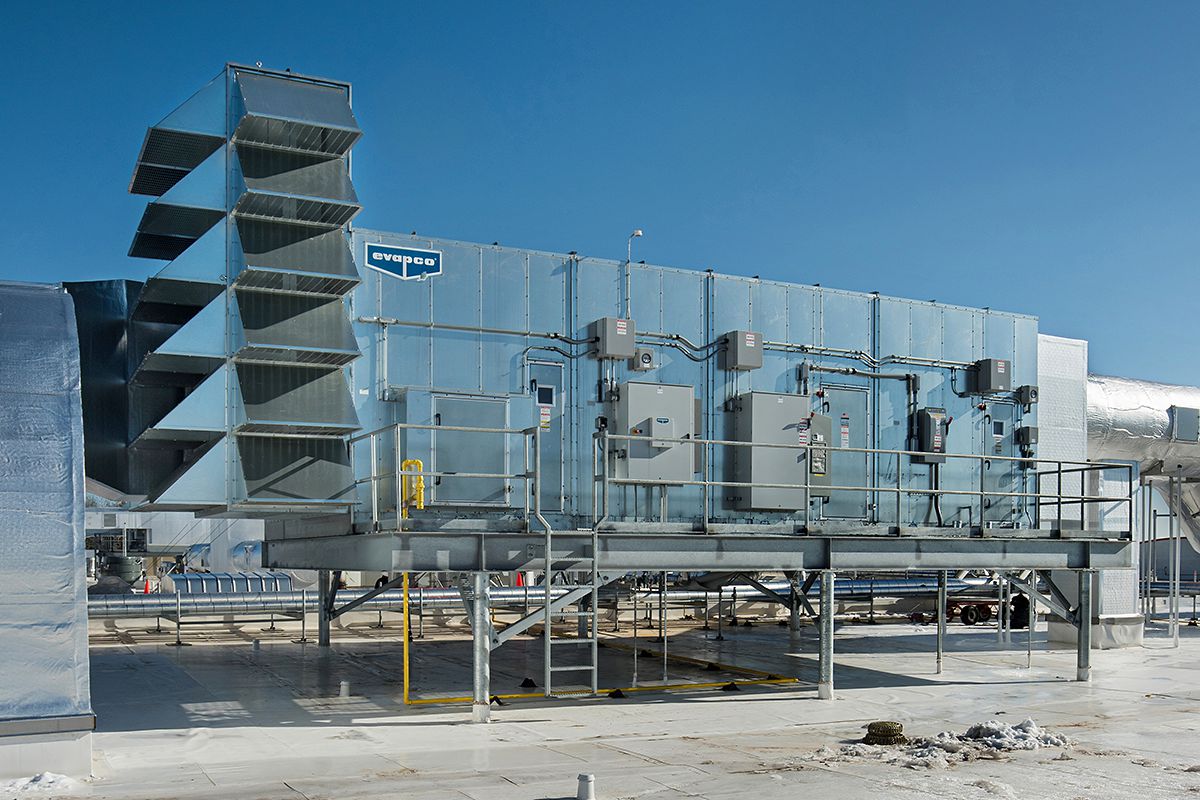 "We find success in our on-the-job training (OJT) with our skilled positions," said Meyer. "We are a state-approved post-secondary electrical and Department of Labor approved electrical apprentice program. We have shown success in internal training of CAD (computer-aided design) and welding job positions as well."
"Sac County provides excellent amenities for our employee-owners," continued Meyer. "We employ from over 15 small communities that provide annual celebrations, the lake in Lake View, excellent dining options, golf, swimming pools, recreational centers, the Sac County Fair, and affordable housing. Sac County provides the rural work ethic and dedication for long-term employment that has made this location successful for 22 years."
Explore available career opportunities at Evapco, IA, here. Follow Evapco, Inc. on Facebook.
With its committed workforce, strong sense of community, and quality of life, Western Iowa is the ideal location for companies looking to grow and improve. Contact Western Iowa Advantage to learn more about the region, workforce, and available sites.