Pella Corporation - Carroll Operations Promotes Innovation and Company Culture
Pella Corporation is a name synonymous with innovative windows and doors. Founded in the small Dutch community of Pella, Iowa, in 1925 by Pete and Lucille Kuyper, the company is still family-owned and a leader in the industry. Since its founding, the corporation has been awarded more than 150 product and design patents.
About two hours northwest is the Pella Corporation - Carroll Operations manufacturing facility where precision craftsmanship and positive company culture go hand-in-hand. Dustin Katje, Plant Manager, describes the work environment as "very family-focused."
"Everyone is willing to help one another and wants to see one another succeed, which leads to organizational success," said Katje. "It is a very caring environment. We celebrate each other's successes and wins but also help each other work through difficult times or hardships. We are always challenging 'status-quo' and looking to find ways to improve to better satisfy our customers."
The company culture is not just self-proclaimed. Pella was named "America's Best Large Employer, Forbes, 2021" and "Glassdoor Best Places to Work, Glassdoor, 2020."
"Pella is a family-owned company and we talk a lot about 'culture' here in Carroll, as well as our other sites," said Katje. "We have a culture where our team members are valued and are our number one asset. We are always looking to find ways to do things better. We have a strong commitment to continuous improvement and innovation, ultimately looking for better ways to satisfy our customers' needs."
Pella Corporation - Carroll Operations has a variety of career opportunities. "We are growing!" said Katje. "We have a great team and we offer competitive pay, opportunities for development and advancement, great benefits such as 401k/profit sharing and medical insurance, paid holidays, and annual bonuses based on years of service."
Katje relocated to Carroll County as part of the Pella family. "What drew me here was the opportunity for advancement and the fact that I knew the Carroll County area had the community that I was looking for that was similar to what I have experienced in my past."
"There are several benefits of being located in Carroll County," continued Katje. "Being a part of a small community that has great school systems, friendly community, and great jobs has been a huge benefit to our workforce. We are honored to be able to support the communities in which we live."
Pella Corporation, in conjunction with the Pella Rolscreen Foundation, is extensively involved in philanthropy, providing grant opportunities for the community and college scholarships for team members' children. In Carroll County, Pella Corporation's endeavors have ranged from a grant for a school's replacement windows to donating gift cards for a "Staff Member of the Month" at various local schools.
"Being a family-owned, privately held company, we're fortunate to be able to support the communities in which we live," said Katje. "We take a lot of pride in giving back and investing in our communities to make them better places to raise families and enjoy life. Supporting the communities in which we live is part of our mission statement and something we feel privileged to do."
All told, the Pella Rolscreen Foundation awarded $423,500 in grants to communities across Iowa in 2021. A grant totaling $20,000 was awarded to the Food Bank of Iowa for funding toward the purchase of an additional box truck to expand transportation capacity, especially in Carroll and Marion counties.
"Pella is the preferred window and door brand in the nation," said Katje. "At the heart of this is our team members. We have a culture that cultivates success because of the people that work here."
Explore career opportunities at Pella today.
More Topics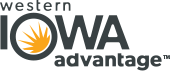 After years of working full-time in welding for others, Josh Johnson is offering welding services on his own. "I just started a week ago," said Johnson. A full-time employee of the CN Railroad, Johnson is working part time with his new business venture. Read full article.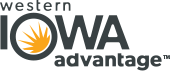 Making talent attraction easier, and more effective is top of mind for many economic developers and the businesses they support. Talent attraction has been a challenge post-pandemic, whether that means getting people already in the community to work at their highest potential or attracting talent from outside of the area...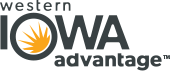 HOW TO SOLVE WORKFORCE SHORTAGES IN YOUR COMMUNITY Workforce shortages are a primary concern for businesses and economic developers throughout the country. For economic developers, this creates a clear and urgent challenge - find workers to support existing businesses or risk them going elsewhere. The same is true for...