Understanding Current Workforce Shortages
HOW TO SOLVE WORKFORCE SHORTAGES IN YOUR COMMUNITY
Workforce shortages are a primary concern for businesses and economic developers throughout the country. For economic developers, this creates a clear and urgent challenge - find workers to support existing businesses or risk them going elsewhere. The same is true for business attraction. Economic developers seeking new investment must have a workforce attraction strategy that supports that growth.
More Topics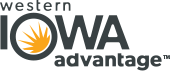 Industrial Technology instructor Scott Phelps briefed members of the Galva-Holstein and Schaller Crestland joint board about a unique offering. Raptor Manufacturing is a student business offering a small product line. Read full article.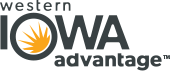 Retailers from Samsung to Disney are buying 'virtual real estate' sometimes in the millions of dollars to have a presence in the metaverse. Make no mistake, the metaverse is going to be huge and it will happen much faster than the dawn of websites, social media, and smartphones. WHY...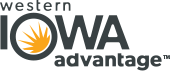 AUDUBON — The Audubon City Council will spend $178,000 of $280,000 in American Rescue Plan Act (ARPA) funds the city received on putting in sewer for a proposed housing development. Read full article.