Understanding Labor Force Participation Rates & Why People Drop Out Of The Workforce
Labor force participation rates drop when fewer people of working age are either employed or actively looking for work. According to the U.S. Bureau of Labor Statistics, the percentage of working-age people between 25 and 54 years old peaked in 1995 at 72 percent, and it has been on a steady decline since. The St. Louis Federal Reserve, in a 2016 report, stated, "Simultaneously, nationwide the percentage of 16- to 24-year-olds not working is at 13 percent, the highest since WWII and the percentage of those 55 plus not working is at 23 percent, the highest since WWII (Restrepo-Echavarria, 2016). They continued discussing declining labor participation rates by stating, "The clearest trend is the overall aging of the working-age population, largely because the baby boomers started retiring in the early 2000s. Similarly, more education implies spending more years in school, giving people later starts to their working careers" (Restrepo-Echavarria, 2016).
More Topics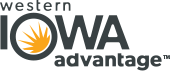 The Jefferson city council at its regular meeting Jan. 25 cleared the way for Dennis and Terry Murphy to open a meat locker with retail sales near downtown. The council not only agreed to sell the vacant lot at 210 W. Washington St to the Murphys for $25,000, but according...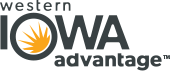 The Jefferson City Council last week approved a façade improvement grant of $89,635 for the downtown building at 100 E. State that will house The Centennial restaurant. The building, at the northwest corner of the square, is the former home of Angie's Tea Garden. It is now owned by...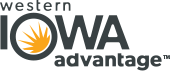 AMES – According to a Jan. 21 news release, Iowa high school students interested in careers in veterinary medicine, animal science, laboratory technology and wildlife ecology are encouraged to apply for the AgDiscovery 2022 program at Iowa State University. Read full article.