Housing, industrial sites, immigrant business outreach and Ignite Denison among top goals for CDC
Strategic goals and progress throughout the county were topics highlighted by Evan Blakley, executive director, during the Chamber & Development Council (CDC) annual Business Appreciation Breakfast Thursday morning at Stables at Copper Ridge in Denison.
He listed the following top strategic goals for the next three to five years: Industrial site identification and development; Ignite Denison (read more about this later in this article); housing advocacy and coordination; website redevelopment; and working on forming on the CDC Immigrant Business Outreach Committee.
More Topics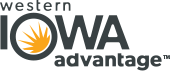 Let's face it: Manufacturers' traditional sales models can hurt both the company and the customer. Because of the pandemic causing havoc on supply chains, selling direct has become a more popular option for many manufacturers.  Looking forward to the 2020s, the old model of selling through a distribution/broker/retailer channel...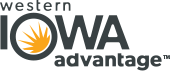 Across the nation, finding well-positioned, developable land with utilities and infrastructure has become almost impossible in some areas. Just about all of it has been scooped up by hungry buyers. Competition for land zoned for industrial/warehouse development is particularly intense. Owners with any inclination of selling have already done...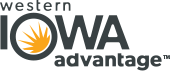 EXIRA — More than four years after a fire destroyed a bar and other businesses on Exira's main street, a new restaurant and bar is open and ready for business in that same spot — filling the empty spot and a need in the community. Read full article.