In Focus: The Challenge of Finding Improved Land
Across the nation, finding well-positioned, developable land with utilities and infrastructure has become almost impossible in some areas. Just about all of it has been scooped up by hungry buyers. Competition for land zoned for industrial/warehouse development is particularly intense.
Owners with any inclination of selling have already done so, or their land is under contract. For the owners still holding onto their land, the question is, what will entice them to finally sell? Buyers would be wrong to assume it's all about price. The market has reached a remarkable level of efficiency when it comes to pricing, and developers know exactly how much they're willing to offer for a piece of land based on construction costs and lease rates.
More Topics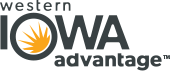 EXIRA — More than four years after a fire destroyed a bar and other businesses on Exira's main street, a new restaurant and bar is open and ready for business in that same spot — filling the empty spot and a need in the community. Read full article.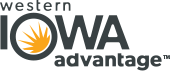 As technology changes the world exponentially, education is developing methods to prepare students for the corresponding changes in the world of work. Mike Pardun, superintendent of the Denison Community School District, and Jessica Garcia, director of the Western Iowa Tech Community College (WITCC) Denison campus, provided a look into...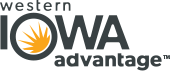 hose who may be thinking of building a new home or are interested in the possibility of purchasing a spec home in Manning are invited to attend a special meeting Monday. City leaders are seeking input on the development of a new neighborhood within Manning and want existing residents as...