Trends in Office and Industrial Parks
Of course, the big factor impacting office and industrial parks going into 2021 is COVID-19. The pandemic has reduced business production and workforce (through illness, social distancing, and remote working), disrupted the supply chain and cash flow, and brought about significant investments in technology.

Across the nation, the demand for suburban office parks is rising as more skilled workers move back to suburbs, due to concerns about housing costs and quality of education — they also feel safer from COVID-19 and the civil unrest that is happening in some larger cities.
"The most notable shift is toward lower-intensity spaces, where getting into and out of buildings can be done without close contact to others," says Mark Stapp, professor of Real Estate at Arizona State University in Phoenix.
More Topics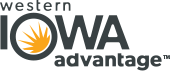 Core technology jobs are weathering the pandemic better than many other occupations as demand stays strong for tech services and products that support social distancing and basic business and societal functions. This bodes well for tech hotspots across North America. The tech industry already is a pillar of the...
Quality Machine of Iowa, Inc. was founded by Bill Greene as Quality Machine, Inc. in Brooklyn Park, MN in 1968. His son, Tim Greene, now the owner and CEO, worked in the company as he was growing up. Tim took on a managerial role in 1983, and with the sudden...