Maker's Brew Cafe open on Scranton Main St
Mike Winger's vision is becoming a reality with the opening this week of The Maker's Brew Cafe on Scranton's Main Street. The former grocery store has been completely remodeled and updated into an attractive coffee shop with plans to add a cafe later this year.
The coffee shop is open now from 6:30 am – 1 pm Monday through Friday throughout the winter months. Hours may be expanded in the spring as folks emerge from their winter hibernation.
Mary Brady and Leah Winger will staff the coffee shop which features a full line of specialty coffees. They also have tea, boba (bubble tea) and hot chocolate available in several sizes. For folks who like healthier options, smoothies are also on the menu using a variety of freshly squeezed juices.
Baked goods including muffins, bagels, croissants and more will fill out the menu to complement the drinks.
More Topics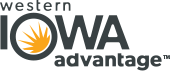 It had felt like a long time coming for those who love Mexican food in Lake City. Since the end of July, the City with Everything but a Lake had been without, following the departure of Cielto Lindo, which moved over to Lake View. Read full article.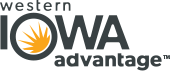 Availa Bank recently presented a $5,000 check to the Des Moines Area Community College Carroll Campus Expansion project. The check will go toward DMACC's ongoing mission to modernize its current campus to better serve the needs of students, faculty, staff and the community. DMACC Provost Joel Lundstrom said, "We...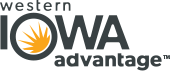 Joensuu, a city of 76,000 in Eastern Finland, is home to the European Forest Institute, appropriately enough. It's also the home base of Valamis, a leading IT company specializing in the digitalization of learning. That may not be a new discipline, but it will take on greater urgency as remote...