Five Essential Elements Of A Marketing Plan For A Small Business
If you are planning to open your own small business, the first step is to develop a business plan. The next step is to develop a marketing plan, as all business plans should be paired with a strategy for marketing your products or services. Marketing strategies vary in format, but they all have the common goal of attracting and building relationships with customers. The style is up to you, but it should include the following elements.
1. Marketing Goals and Objectives
You will need to develop realistic and measurable marketing goals that cover a full calendar year and are aligned with your business plan. Common goals in a marketing strategy include a targeted increase in products sold and a growth in customers. Your strategy will help you achieve your goals. As you develop it, you should factor in the type of products or services you are selling, how and where you sell them, and the level of consumer awareness surrounding your business.
More Topics
Volquartsen Firearms is a Carroll County, Iowa success story. Scott Volquartsen, president and second generation co-owner with his brother, Nic, strives to continue what their father, Tom, began in 1986 — designing and engineering rimfire guns to the highest standards using the best possible materials and technologies.  This Carroll...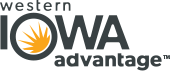 As we enter a new year, you may be wondering how to include remote workers in your workforce attraction strategy. Government regulations and efforts to slow the pandemic have forced workplaces to embrace remote work options. 88% OF BUSINESSES all over the world authorized their employees to work from home due to...