Federal And State Candidates Learn More About Energy And Fuel Resources In West Central Iowa
Earlier this week, 4th District Republican Congressional candidate, Randy Feenstra, spent another day on the road traveling through Iowa, making a couple of stops in the region. Feenstra was joined by 6th District Republican Iowa Senate candidate, Craig Williams, and Iowa State Representative for the 12th District, Brian Best, as they toured MidAmerican Energy's Carroll wind farm, Western Iowa Energy's biodiesel plant in Wall Lake and a local solar facility. They were joined by members of the Iowa Conservative Energy Forum board to discuss the energy and fuel resources available to Iowans.
More Topics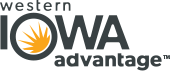 In times of economic struggle — such as the recession that abruptly arrived with the COVID-19 pandemic — analysts and advocates promote an array of options as effective tools for stimulating the economy. One of the most frequently suggested options is infrastructure spending. Proponents of infrastructure spending during dire economic...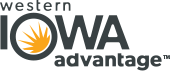 Clear skies and comfortable temperatures are usually perfect conditions for anyone. It felt like a sign for Stewart Memorial Community Hospital, set to the south of Highway 175 in Lake City. Read full article.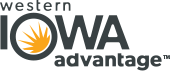 Far from it. Porat is one of the rare corporate executives to have transcended the upper echelons of Wall Street to the highest ranks of Silicon Valley. While the scenery may be different, many of the challenges remain the same: navigating economic downturns, government investigations and regulatory hurdles. Of course,...