A to (Almost) Z: Iowa's Roadside Attractions
Grab your family, hop in the car and take the road less traveled to these quirky and fun roadside attractions.
A: Albert the Bull
This 45-ton bull stands 30 feet tall and spans 15 feet from horn to horn. The world's largest bull has called Audubon home since 1964.
B: Brandon's Largest Frying Pan
Just think how many eggs you could fry up in Iowa's largest frying pan in Brandon. Modeled after a 10-inch cast iron frying pan, it has an eight-foot-tall base and a five-foot-tall handle for a total length of 14 feet and 3 inches. The pan weighs in at a whopping 1,020 pounds and is just 3 inches short of being the world's largest.
More Topics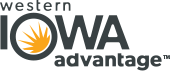 Earlier this week, 4th District Republican Congressional candidate, Randy Feenstra, spent another day on the road traveling through Iowa, making a couple of stops in the region. Feenstra was joined by 6th District Republican Iowa Senate candidate, Craig Williams, and Iowa State Representative for the 12th District, Brian Best, as they toured MidAmerican...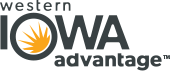 In times of economic struggle — such as the recession that abruptly arrived with the COVID-19 pandemic — analysts and advocates promote an array of options as effective tools for stimulating the economy. One of the most frequently suggested options is infrastructure spending. Proponents of infrastructure spending during dire economic...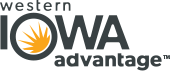 Clear skies and comfortable temperatures are usually perfect conditions for anyone. It felt like a sign for Stewart Memorial Community Hospital, set to the south of Highway 175 in Lake City. Read full article.