10 Best States for the Middle Class
The geographic Midwest performs well in a new report that considers factors such as states' median home value, homeownership rates, middle-class population and median household income.
Midwest Tops for Middle Class
Middle-income earners are thriving in the Midwest, according to a new study.
Iowa, Nebraska, Indiana, Wisconsin, South Dakota and Minnesota are among the top 10 of the Best States for the Middle Class report, published by personal finance company SmartAsset. A single Northeastern state and a trio of Mountain states also ranked in the top 10.
More Topics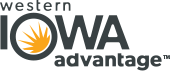 Area Development recently asked Kylene Zenk — director of the Manufacturing Practice at Kronos, Inc., a leading provider of workforce management and human capital management (HCM) software solutions — for her input on recruiting and managing a multigenerational workforce. The term "multigenerational workforce" refers to the fact that many...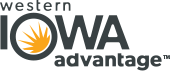 City approves sale of Community Room to CDC The Denison City Council agreed to sell the Community Room located just south of city hall to the Chamber & Development Council of Crawford County (CDC). The CDC plans to transform the building, which was built in 1951 as the Denison...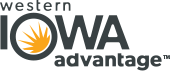 Work on the future Dollar General in Exira continues. The building is taking shape quickly. The store will be located on the west end of the empty lot where the elementary school used to stand, north of East Washington Street and east of South Edgerton. View original article.