CCGP Access Washington Well-Received During 2023 Visit To Nation's Capital
Last week, Carroll County Growth Partnership (CCGP) staff, city and county officials, and community leaders traveled to our nation's capital for the 2023 Access Washington trip. For years, CCGP has brought local concerns to elected officials and government agencies at least once per year where they live and work in an effort to secure federal support on these issues. Recent successes from Access Washington include approval for the Manning Municipal Utilities gas pipeline expansions and additional consideration for rural critical access hospitals. CCGP Executive Director Kimberly Tiefenthaler says these trips don't always bear fruit immediately, but it builds and maintains relationships at the highest levels of government.
More Topics
Wednesday, October 11, 2023    9:30 a.m. - 3:15 p.m.Swan Lake Conservation Education Center    22676 Swan Lake Trail, Carroll, IA 51401Register HERE  I  Download Agenda HERE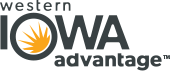 A partnership between the City of Manning and a West Des Moines company is promising something many rural communities have been struggling to provide: new residential construction. Earlier this summer, Manning and Origin Homes announced they would be working together to leverage the U.S. Department of Agriculture (USDA) Rural Home...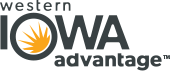 Forty leaders from across the state have been selected to participate in the 2023-24 program of Leadership Iowa, Iowa's premier issues-awareness program offered by the Iowa Association of Business and Industry (ABI) Foundation.More than 1,300 Iowans have taken part in the program since it began in 1982. Participants represent all...