How to Prepare Data Center Sites for An Attraction Strategy
If you are looking to attract a data center to your community, it's critical to understand how to prepare sites or product that would be attractive and meet their needs. A data center attraction strategy must include available sites, ideally around 500 acres, along with the infrastructure to support them.
More Topics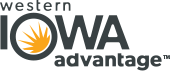 A west-central Iowa restaurant that's been in business since 1977 is the winner of this year's contest for the "Best Breaded Pork Tenderloin in Iowa. Cliff's Place in Manning is owned by Jim and Jon Waterbury, who are brothers. Jim Waterbury says the breading on the tenderloin is not a...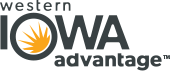 Last week, Carroll County Growth Partnership (CCGP) staff, city and county officials, and community leaders traveled to our nation's capital for the 2023 Access Washington trip. For years, CCGP has brought local concerns to elected officials and government agencies at least once per year where they live and work in...
Wednesday, October 11, 2023    9:30 a.m. - 3:15 p.m.Swan Lake Conservation Education Center    22676 Swan Lake Trail, Carroll, IA 51401Register HERE  I  Download Agenda HERE