How To Recession-Proof your Economic Development
As an economic developer, you understand that economic recessions can wreak havoc on local businesses and communities. These times of economic uncertainty cause businesses to shut down, people to lose jobs, and local economies to crumble. However, with the right strategies, you can recession-proof your economic development efforts and ensure that your community remains resilient and prosperous even during tough times.
Uncertainty is scary and challenging. Hearing stories of the struggles people face during difficult times darkens the soul. But economic developers are the leaders for communities, and economic development leadership strengthens communities. You have the ability to promote your community now and in the future to build a workforce and attract the next employer.
Read the complete article from Golden Shovel Agency here.
More Topics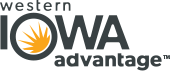 April 19, 2023 6:00 p.m. Social 7:00 p.m. Dinner Odebolt Community Center 116 E 2nd Street, Odebolt, Iowa Guest Speaker: Danna Larson, Rural Revival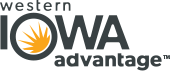 "We are fully invested" with "ripple effects that go beyond the community," said Mr. Klauer, president and fifth-generation family member. "We don't view ourselves as free agents to close a plant and move."  That kind of stability has wide benefits to workers, service providers and nonprofits in the area. ...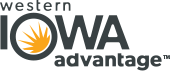 Danna Larson of Rural Revival is helping Odebolt rise up. Larson grew up in Odebolt and her family are long-time community members. Larson gave a presentation at the Odebolt library on Feb. 10. Larson says, Read here for the complete article.