3 Ways Ambitious Entrepreneurs Are Using AI
If you're not incorporating artificial intelligence into your work in some way, you're behind the curve. Even the most suspicious and non-technical entrepreneurs could save time and money making use of the tools available, let alone those thinking bigger with AI and creating their own.
Read the complete article from Forbes here.
More Topics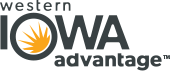 Economic developers focused on quality of life improvements are finding it easier to attract workers to their community. As flexible work arrangements become more common, people are searching for prioritizing communities they will enjoy living in when conducting a job search. There are grants that can help to fund these...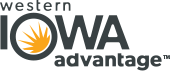 As an economic developer, you understand that economic recessions can wreak havoc on local businesses and communities. These times of economic uncertainty cause businesses to shut down, people to lose jobs, and local economies to crumble. However, with the right strategies, you can recession-proof your economic development efforts and ensure...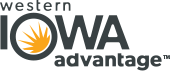 April 19, 2023 6:00 p.m. Social 7:00 p.m. Dinner Odebolt Community Center 116 E 2nd Street, Odebolt, Iowa Guest Speaker: Danna Larson, Rural Revival