101 Tips & Tricks to Market Your Community Better
Marketing is a crucial part of economic development. However, many economic developers do not have any professional training in the marketing industry. That's where help from an agency like Golden Shovel comes in.
Audrey Anderson, Director of Marketing & Communications for Golden Shovel Agency, has earned a dual certification as a Certified Digital Marketing Professional (CDMP) from the Digital Marketing Institute and a Professional Certified Marketer from the American Marketing Association. Throughout her training, she collected the following notes to be shared with economic developers. We encourage you to apply these tips and tricks to your marketing strategy.
Read here for the complete article.
More Topics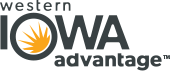 Stephanie Prussing, technology instructor at Denison Elementary, and Darin Johnson, technology integrationist at Denison Elementary and Broadway Elementary, will present a "SOUP"er STEM Night on Thursday at Denison Elementary School Read here for the complete article.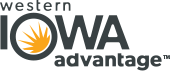 The business world is incredibly competitive — which is undoubtedly why roughly 45% of businesses fail within five years of opening. While there are many reasons why a business could fail, one of the biggest roadblocks to success is not having a well-defined unique value proposition (UVP). If you can't effectively communicate to...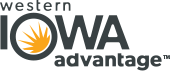 1. Your business plan is a marketing document The first thing you must understand before writing your business plan is that your plan is a marketing document. It is not a 50-page dossier explaining everything there is to know about your business. Rather, the document's purpose is to convince others,...