Save the Date! Western Iowa Advantage Annual Dinner
April 19, 2023
6:00 p.m. Social
7:00 p.m. Dinner
Odebolt Community Center
116 E 2nd Street, Odebolt, Iowa
Guest Speaker: Danna Larson, Rural Revival
More Topics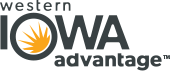 "We are fully invested" with "ripple effects that go beyond the community," said Mr. Klauer, president and fifth-generation family member. "We don't view ourselves as free agents to close a plant and move."  That kind of stability has wide benefits to workers, service providers and nonprofits in the area. ...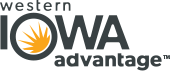 Danna Larson of Rural Revival is helping Odebolt rise up. Larson grew up in Odebolt and her family are long-time community members. Larson gave a presentation at the Odebolt library on Feb. 10. Larson says, Read here for the complete article.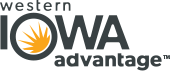 "We feel good about where we are," said Tim Stuart, chairman of the Crawford County Recreation and Wellness Center Committee. "Four to six weeks from now, we should know if we're making enough headway to feel comfortable saying we have a project we can get in the ground in the...