Iowa Ethanol Production Breaks Prior Year's Record In 2022
The state's ethanol production broke records in 2022, according to the Iowa Renewable Fuels Association (IRFA). The industry group reports a remarkable 4.5 billion gallons of ethanol were produced last year, up from the previous 4.4-billion-gallon record set in 2021. Observers credit rising nationwide fuel demand as pandemic-related restrictions lessened, Iowa plant efficiency, and ample corn supply for the upward trend. IRFA Executive Director Monte Shaw says, "Iowa continues to set the pace for ethanol production around the world. The attractive price of E15 and E85 drove sales during the 2022 gas price spike. Barring a recession, we expect ethanol demand to grow each year as Iowa and other states make progress in increasing access to E15." Shaw notes Iowa plants are well-positioned to continue breaking records in 2023 and beyond. The IRFA report was compiled from information sourced from industry surveys, publicly available data, and other industry sources.
More Topics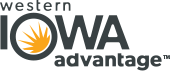 As we enter a new year, you may be wondering how to include remote workers in your workforce attraction strategy. We all know that there are many, many more people working remotely now than there ever have been in the past. In fact, in June of 2022, a Gallup survey reported that...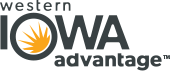 A homey ambiance indeed as Lynne Bjorholm welcomed me into The Inn at Battle Creek, Iowa. A Victorian feel as entered into the beautifully decorated home filled with warm history of the previous owners to pictures of history of the townspeople. This home is a George Barber House in which...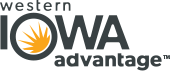 SAN JUAN, P.R., January 9, 2023 — Today, at the American Farm Bureau Federation annual convention, Agriculture Secretary Tom Vilsack announced several major developments at the U.S. Department of Agriculture that will benefit farmers, ranchers and producers across the nation. Read here for the complete article.