USDA Announces Major Program Improvements, Progress, and Investments to Benefit American Farmers, Ranchers, and Producers
SAN JUAN, P.R., January 9, 2023 — Today, at the American Farm Bureau Federation annual convention, Agriculture Secretary Tom Vilsack announced several major developments at the U.S. Department of Agriculture that will benefit farmers, ranchers and producers across the nation.
More Topics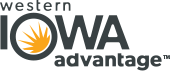 As we enter a new year, you may be wondering how to include remote workers in your workforce attraction strategy. We all know that there are many, many more people working remotely now than there ever have been in the past. In fact, in June of 2022, a Gallup survey reported that...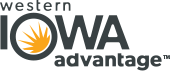 A homey ambiance indeed as Lynne Bjorholm welcomed me into The Inn at Battle Creek, Iowa. A Victorian feel as entered into the beautifully decorated home filled with warm history of the previous owners to pictures of history of the townspeople. This home is a George Barber House in which...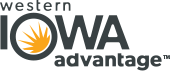 Who wants next? Like a playground hoops legend only fatigue will force off the court, the nation's tech capitals never seem to budge, piling up win after win while nervous wannabes pace the sideline waiting for their one shot. Read here for the complete article.