Region XII Receives Nearly $500K From Federal Home Loan Bank For Owner-Occupied Housing Rehab Program
The Federal Home Loan Bank (FHLB) of Des Moines announced earlier this week that Region XII Council of Governments had been approved for nearly a half-million dollars in funding to support affordable housing in its service area. A total of $473,875 is being awarded to Region XII for use in their Owner-Occupied Housing Rehabilitation Program. This effort provides grants or low-interest loans to property owners to assist in the completion of renovations to improve the area's housing stock. Region XII was selected from a pool of more than 100 applicants seeking over $62 million in funding. Only 42 projects were chosen for a combined $25.6 million. FHLB member bank, Iowa State Bank of Sac City, helped sponsor the Region XII application. A complete list of recipients is included below.
More Topics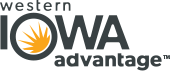 AUDUBON – As part of the National Rural Health Day celebration, Audubon County Memorial Hospital and Clinics announced it has been recognized with a 2022 Performance Leadership Award for excellence in Quality. Compiled by The Chartis Center for Rural Health, the Performance Leadership Awards honor performance among rural hospitals in...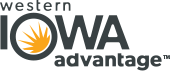 With Ida County's application to the Power Up Iowa's County Seal Program, a County Seal Award Designation has been received for Ida County's engagement with the wind energy industry, its educational programs, and/or its manufacturing producers. Read here for the full article.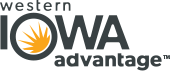 Renovations to The Birth Place at St. Anthony Regional Hospital are officially underway, kicking off with a groundbreaking celebration on Thursday. Hospital staff took the opportunity to hammer down the old walls of The Birth Place to make way for the multi-million dollar remodeling project.  President and CEO...