SMCH recognized as top workplace for second consecutive year
The Des Moines Register recently recognized Stewart Memorial Community Hospital [SMCH] as a 2022 Top Workplace, alongside 138 other companies and organizations in Iowa. This is the tenth time SMCH has received a Top Workplace Award.
More Topics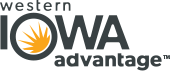 November 2, 2022 (DES MOINES, IA) – The Iowa Economic Development Authority (IEDA) today awarded $934,430 in Main Street Iowa Challenge Grants to 10 communities around the state. The grants will benefit local improvement projects, such as historic building rehabilitation and upper story renovations. Read here for the full article.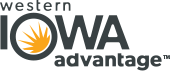 If you're considering taking the leap from employment to self-employment, you'll feel a mix of excitement and uncertainly. Starting a new business from scratch is a scary prospect for many, holding various unknowns. A better way is to make a plan based on your current situation. Start where you ar...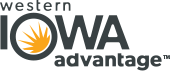 The Jefferson Wants You incentive fund for new small businesses and remote workers still has funds available. New businesses locating to Jefferson in 2022 – 2023 can apply for up to $5,000 of start-up costs in establishing the business. Those types of costs include tables, chairs, office furniture, computers, poin...