A New Child Care Center Is Now Open In The Glidden Area
In August, parents in the Glidden community were given a new option regarding childcare services. Childcare in rural Iowa has been a problem for a while now, and some blame can be attributed to the COVID-19 Pandemic, which forced many providers to close their doors. In Iowa alone, more than $953 Million is lost annually because of the shortage of childcare facilities. Yesterday (Thursday), organizers and donors to the Lil Wildcat Education Center hosted a ribbon cutting to open a new provider in Carroll County officially.
More Topics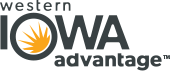 The story of Holstein's CornerHaus 101 is, as co-owner Alyssa Dreeszen put it, one of "growing where you're planted." The coffee house and cocktail bar was started in 2016 by Bobbi Jo Clausen and Jeff Neckhash, who were new to being baristas when they started. Adam and Alyssa Dreeszen, who bough...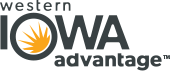 DES MOINES, Iowa —Today, Gov. Kim Reynolds signed a proclamation recognizing October as Manufacturing Month. Manufacturing is key to the continued growth of Iowa's economy. Throughout the month, Iowans are encouraged to explore the products made in Iowa, attend events and visit manufacturers in your community. Read the full article here.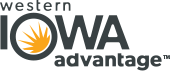 In 1954, Eihusen started a small residential construction company — from his garage. A few years later, he began dealing with steel farm buildings and grain bins. This was the beginning of Chief Industries, a family-owned, service-oriented manufacturer with 1400 employees and seven unique brands, including Chief Agri. Chief Agri offer...