Enhance Iowa Board awards $775,000 in CAT grants to Akron, Audubon
September 2, 2022 (DES MOINES) – At yesterday's meeting, the Enhance Iowa Board awarded Community Attraction and Tourism (CAT) grants totaling $775,000 to a pool project in Akron and a gymnasium expansion in Audubon.
The details for the projects receiving CAT grants are as follows:
Project Name: Akron Family Aquatic Center, Akron
Total Project Cost: $3,200,720
More Topics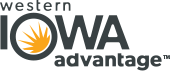 If you want to see the possible future of farming in the U.S., there are a number of places to look.  One is Morehead, Ky., where AppHarvest has opened a 2.76-million-square-foot high-tech greenhouse to grow non-GMO, chemical pesticide-free fruits and vegetables closer to consumers. AppHarvest has also broken ground...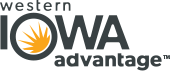 An incentive award of up to $9 billion in federal, state, and local benefits for Micron's $100 billion chip fab plant near Syracuse, New York, if employment and investment projections are achieved, has set the high bar for a U.S. project incentives award. More than $1.3 billion in incentives...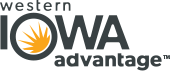 Today, at the USDA Conversation on Healthy School Meals Roundtable, Agriculture Secretary Tom Vilsack announced major initiatives at the U.S. Department of Agriculture that will support and enhance the health of America's children through nutritious school meals. Read here for the complete article.