Ida Grove City Council plans for downtown facade project
The Ida Grove City Council announced that they will be holding a public hearing for the Downtown Facade Revitalization project during their regular meeting Aug. 15 at 6 p.m. They will present the proposed plans, specifications, contract and estimated costs before putting the project up for bid.
More Topics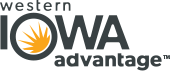 Meeting your community's existing needs while laying the groundwork for its anticipated need is more critical than ever. Meanwhile, the concept of infrastructure is evolving. In addition to being functional, capital improvements now need to be aesthetically pleasing and sustainable. They must also be planned, executed, and publicized to make...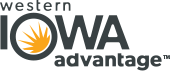 Calhoun County weighed in above the state's 2.6 percent unemployment rate as Iowa jobs numbers continue strong despite a nationwide slow-down. By two-tenths of a percent, Calhoun County edged out the state average for employment numbers in the most-recent figures released by Iowa Workforce Development. Read full article.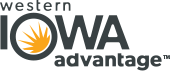 Iowa's economy improved in July as durable goods manufacturers reported solid growth, according to a monthly survey of supply chain managers. Despite the improved performance, Creighton University's MidAmerican Business Conditions Index, released Monday, contained forecasts of continued inflation and low economic confidence. The report showed that Iowa's index...