Iowa's economy grows with stronger manufacturing performance
Iowa's economy improved in July as durable goods manufacturers reported solid growth, according to a monthly survey of supply chain managers.
Despite the improved performance, Creighton University's MidAmerican Business Conditions Index, released Monday, contained forecasts of continued inflation and low economic confidence.
The report showed that Iowa's index score for July increased to 57.4, up from 53.4 in June. For the nine-state region, the index score rose to 59.8, up from 58.6 in June.
More Topics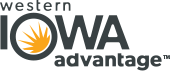 Calhoun County weighed in above the state's 2.6 percent unemployment rate as Iowa jobs numbers continue strong despite a nationwide slow-down. By two-tenths of a percent, Calhoun County edged out the state average for employment numbers in the most-recent figures released by Iowa Workforce Development. Read full article.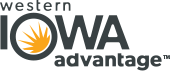 An estimated 47.4 million Americans left their jobs in 2021. While unemployment today is hitting record lows, there are still many industries that are struggling to find employees, including food service, hospitality, manufacturing, education and health services. If your organization has been straining to fill open positions, you may...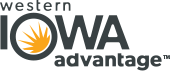 Templeton Distillery continues to expand its operations and embrace its historical roots, which helped small communities persevere through the Great Depression. During the Great Depression, grain prices were so low farmers would often lose money when producing a crop. In order to make a living, many farmers found a...