From the Desk of Chad Solberg, Bankers Trust
When you first started your business, you likely created a business plan that outlined your company's needs, goals, strengths and challenges, as well as how it would progress over the coming years. Often overlooked is the importance of evaluating your plan periodically – quarterly, annually, every couple of years, or as needed – and revising it to reflect your business's changing needs and environment. This is especially critical during times of drastic change.
If you haven't reviewed your plan for some time now, or if you suddenly feel your business's environment, challenges, or needs have changed, ask yourself these guiding questions to determine changes you should document in your business plan.
More Topics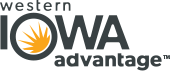 Genvax Technologies, a startup dedicated to bringing advances in self-amplifying mRNA vaccine production to animal health, has secured $6.5 million in series seed funding. This funding moves the company toward USDA and international regulatory approval of its vaccines in anticipation of any foreign animal disease outbreak in order to increas...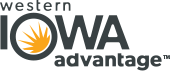 The Ida Grove City Council announced that they will be holding a public hearing for the Downtown Facade Revitalization project during their regular meeting Aug. 15 at 6 p.m. They will present the proposed plans, specifications, contract and estimated costs before putting the project up for bid. Read full article.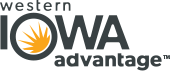 Meeting your community's existing needs while laying the groundwork for its anticipated need is more critical than ever. Meanwhile, the concept of infrastructure is evolving. In addition to being functional, capital improvements now need to be aesthetically pleasing and sustainable. They must also be planned, executed, and publicized to mak...