Pork supply chain invests $6.5 million in novel vaccine platform
Genvax Technologies, a startup dedicated to bringing advances in self-amplifying mRNA vaccine production to animal health, has secured $6.5 million in series seed funding. This funding moves the company toward USDA and international regulatory approval of its vaccines in anticipation of any foreign animal disease outbreak in order to increase health and profitability in livestock production.
The company's proprietary saRNA platform allows for rapid development of herd or flock-specific vaccines matched 100% to the variant strain circulating in an animal-production operation. By inserting a specific transgene or "gene of interest" matched to the variant strain into the platform, the saRNA can generate an antibody response without requiring the whole pathogen.
More Topics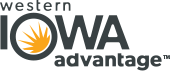 The Ida Grove City Council announced that they will be holding a public hearing for the Downtown Facade Revitalization project during their regular meeting Aug. 15 at 6 p.m. They will present the proposed plans, specifications, contract and estimated costs before putting the project up for bid. Read full...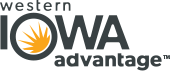 Meeting your community's existing needs while laying the groundwork for its anticipated need is more critical than ever. Meanwhile, the concept of infrastructure is evolving. In addition to being functional, capital improvements now need to be aesthetically pleasing and sustainable. They must also be planned, executed, and publicized to make...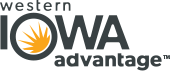 Calhoun County weighed in above the state's 2.6 percent unemployment rate as Iowa jobs numbers continue strong despite a nationwide slow-down. By two-tenths of a percent, Calhoun County edged out the state average for employment numbers in the most-recent figures released by Iowa Workforce Development. Read full article.