Iowa Department of Cultural Affairs designates Iowa Great Places and Culture & Entertainment Districts
The Iowa Department of Cultural Affairs today announced that 13 Iowa communities will receive the state's support through two creative placemaking programs that put the arts, culture and history at the center of creative community development.
The department designated new Iowa Great Places in Jefferson, Oskaloosa, Washington and Woodbine, and re-designated Appanoose County/Vermillion Township, Bondurant, Council Bluffs, Malvern, Maquoketa and the Turkey River Recreation Corridor.
More Topics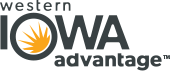 The Farmacy Soda Fountain & Coffee House in Ida Grove hosted a soft opening July 19. Those who attended got a sneak peek at the 50s-themed interior and a taste of their drinks and pastries. Brian Lundell, who co-owns the business with his wife Lisa, expressed enthusiasm to join the "wav...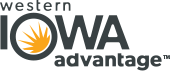 A family from Michoacán, Mexico recently opened Las Tarascas Mexican Market, Carroll's first Mexican Market and an authentic Taqueria. Located along E. Seventh Street, Las Tarascas is more than a market. Selling plenty of Mexican products and foods, as well as some American products, Las Tarascas also includes a taqueria (restaurant)...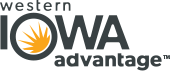 If you are not spending as much time developing your future workforce as you are engaging your current one, then you are falling behind your competition. That was just one of the key takeaways from the World Forum for Foreign Direct Investment held in early May in Edinburgh, Scotland. Read full article.