The Evolution of the Megasite
Competing on a national and global scale for large economic development projects — and winning — is a sure sign of a community's vitality. A community's ability to position large-scale, shovel-ready land tracts for investment consideration exponentially increases its ability to secure desired jobs and capital investment at the local level.
For years, there has been a traditional understanding of megasite requirements. Originally created to meet the demands of the automotive OEM and allied industries, these sites were assumed to have consistent demands. Important factors have included fully contiguous land space; multimodal transportation, including access to rail; large-scale and redundant utility capacities; and the ability to accommodate massive square footage.
More Topics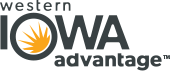 Over half of a million dollars in works looks set to spruce up downtown Ida Grove. Currently, the city is working to submit a request to Iowa Economic Development for authorization to release Community Development Block Grant money worth $400,000 for revitalization work. Read full article.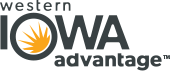 Communities throughout the country are facing a housing crisis either due to a lack of housing units, as the result of prices skyrocketing past the level of affordability, or both. Solving this crisis requires creativity and the support of the entire community. As such, leaders who put forth policies withou...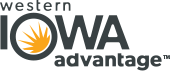 Today, consumers, investors, and even employees are expecting more out of the companies they support. It doesn't take much browsing on social media to read about brands that have earned widespread ire for falling short. About half of all consumers admit to publicly skewering businesses. Even if those brands ar...