Safety First-The Benefits of Construction Robotics
Aconstruction site can be a hazardous place; from slips and falls to material exposure, human workers undertake a certain amount of risk. It is the responsibility of construction site managers to take every precaution available to protect their workers. With the advent of new technologies such as robots, drones, and increasingly sophisticated data management platforms, ensuring the safety of human construction workers has never been more achievable. Construction robots can improve accessibility and visibility tremendously across construction sites by capturing standardized data even in dangerous conditions, enabling teams to use that data to inform safety monitoring processes.
More Topics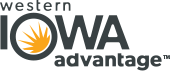 Final fundraising push is underway "We are finally nearing the finish line," said Evan Blakley, executive director of the Chamber & Development Council (CDC) of Crawford County. "We're on track to be moved in sometime in May, based on current estimates." The CDC's project to refurbish the former...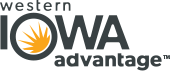 Helping veterans, military personnel, and their families Jathan Chicoine, a state program manager for Home Base Iowa (HBI), visited with the Crawford County Board of Supervisors on April 19 to seek more local support for the program. HBI is a state program designed to assist veterans as they return...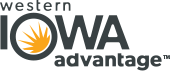 Deal's Orchard was awarded the Outstanding Retail Experience Award in the rural category at the Iowa Tourism Conference held last week in Des Moines. The Iowa Tourism Office presented 26 awards recognizing excellence in 13 categories, with a recipient in metro and rural businesses. Read full article.