Where Vertical Farming Is 'Smart'
Bowery Farming, a leading vertical farming company based in New York City, plans to open smart indoor vertical farms in Locust Grove, Georgia, and Arlington, Texas, it announced in January. Each facility will create more than 100 jobs, and they are to be powered by 100% renewable sources. The company supplies greens and herbs to more than 800 U.S. grocery stores and such e-commerce platforms as Amazon, Walmart and Whole Foods Market.
"We're thrilled to announce our expansion beyond the Northeast and into the Atlanta, Georgia, area," said Irving Fain, CEO and Founder of Bowery Farming, at the Locust Grove announcement. "Our smart indoor farm in Locust Grove will showcase Bowery's technology leadership and innovation from seed-to-shelf. It's a significant step in addressing the critical challenges of the current agricultural system and working toward wider access to fresh, local pesticide-free produce, year-round."
More Topics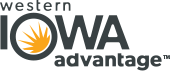 Deal's Orchard was awarded the Outstanding Retail Experience Award in the rural category at the Iowa Tourism Conference held last week in Des Moines. The Iowa Tourism Office presented 26 awards recognizing excellence in 13 categories, with a recipient in metro and rural businesses. Read full article.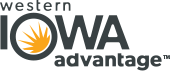 Templeton Rye Spirits, LLC is expanding warehouse facilities with help from funds from the Iowa Economic Development Authority (IEDA) board. The IEDA approved an award of $13.6 million for an expansion of the warehouse facilities for long term-barreling. The funds are part of $84 million in new capital investment for...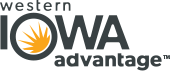 Entrepreneurship is a tough road that can travel through some dark places. After some initial success, many entrepreneurs find themselves stuck and confused, in a place where they question who they are, where their business is going or when they'll get there. Some are surrounded by self-imposed walls they've built...