Governor Reynolds, IEDA award $22 million in Manufacturing 4.0 funding
Gov. Kim Reynolds and the Iowa Economic Development Authority (IEDA) announced that $20 million in Manufacturing 4.0 Workforce Innovation grants have been awarded to 46 companies in Iowa. These grants are geared toward Iowa manufacturers with 76-250 employees across locations investing in Industry 4.0 technologies to address workforce issues exacerbated by the negative impacts of COVID-19. Recipients received up to $500,000 in grant funding and a minimum match of 25% was required. An additional $1.9 million in Technology Investment grants was awarded to 37 companies with 3-75 employees for projects that encompass the adoption and integration of smart technologies. These smaller companies received grants of up to $75,000 and a minimum match of 1:1 was required.
Iowa's Manufacturing 4.0 plan, a roadmap to help Iowa manufacturers remain globally competitive through a fourth industrial revolution that emphasizes automation and smart technology, was launched in February 2021.
More Topics
Pella Corporation is a name synonymous with innovative windows and doors. Founded in the small Dutch community of Pella, Iowa, in 1925 by Pete and Lucille Kuyper, the company is still family-owned and a leader in the industry. Since its founding, the corporation has been awarded more than 150 product...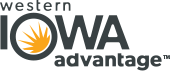 After years of working full-time in welding for others, Josh Johnson is offering welding services on his own. "I just started a week ago," said Johnson. A full-time employee of the CN Railroad, Johnson is working part time with his new business venture. Read full article.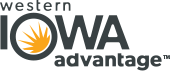 Making talent attraction easier, and more effective is top of mind for many economic developers and the businesses they support. Talent attraction has been a challenge post-pandemic, whether that means getting people already in the community to work at their highest potential or attracting talent from outside of the area...