Why Economic Developers Should Enter The Metaverse
Retailers from Samsung to Disney are buying 'virtual real estate' sometimes in the millions of dollars to have a presence in the metaverse. Make no mistake, the metaverse is going to be huge and it will happen much faster than the dawn of websites, social media, and smartphones.
WHY JOIN THE METAVERSE NOW?
Economic developers should enter the metaverse because if they don't - they, and their communities, will be left behind. Put simply, economic developers cannot afford to sit back and watch as the metaverse becomes part of people's everyday lives. Take, for example, workforce attraction. People looking for a new job may prioritize companies offering metaverse tours so they can experience what it would be like to work there. Likewise, families may only consider moving to communities if they can first walk around and explore in the safe environment of the virtual world.
More Topics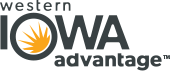 AUDUBON — The Audubon City Council will spend $178,000 of $280,000 in American Rescue Plan Act (ARPA) funds the city received on putting in sewer for a proposed housing development. Read full article.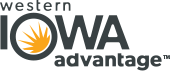 Automation has been painted as a threat to employees, and the idea that robots will replace workers and lead to unemployment continues to circulate in some circles. The truth, however, is quite the opposite. According to McKinsey & Company, automation and AI technologies will boost business productivity and GDP growth...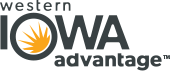 With a snip of the ribbon, a project that took three initial phone calls and two years of planning had finally come to fruition. Along the way, Rockwell City Mayor Phil Heinlen and Calhoun County officials worked alongside the top brass of a prominent grocer to bring a new concept...