Creating Workforce Ambassadors Will Make Talent Attraction Easier
Making talent attraction easier, and more effective is top of mind for many economic developers and the businesses they support. Talent attraction has been a challenge post-pandemic, whether that means getting people already in the community to work at their highest potential or attracting talent from outside of the area. Golden Shovel Agency works with clients from throughout the country that has put in place successful workforce recruitment programs. THESE BEST PRACTICES can be implemented by any community, but most require some level of funding.
What if you don't have any?
More Topics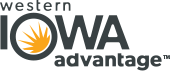 HOW TO SOLVE WORKFORCE SHORTAGES IN YOUR COMMUNITY Workforce shortages are a primary concern for businesses and economic developers throughout the country. For economic developers, this creates a clear and urgent challenge - find workers to support existing businesses or risk them going elsewhere. The same is true for...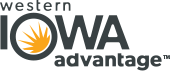 Industrial Technology instructor Scott Phelps briefed members of the Galva-Holstein and Schaller Crestland joint board about a unique offering. Raptor Manufacturing is a student business offering a small product line. Read full article.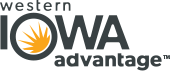 Retailers from Samsung to Disney are buying 'virtual real estate' sometimes in the millions of dollars to have a presence in the metaverse. Make no mistake, the metaverse is going to be huge and it will happen much faster than the dawn of websites, social media, and smartphones. WHY...