New Registered Apprenticeship Grant Aims To Address Health Care Work Force Shortage
Gov. Kim Reynolds has released more information on her proposed plan to address a shortage of health care workers in Iowa, particularly in the state's rural community. She says, "Solving Iowa's health care work force shortage requires a broad and wholistic approach comprised of both short- and long-term strategies and investments. There's no better place to start than in our high schools—introducing students to simulated and hands-on learning in the health care field that could potentially turn into a life-long career. Our communities and health care industry will benefit greatly from developing these public-private partnerships and innovative collaborations." The newly available grants will establish or expand high school-based registered apprenticeships modeled on a program created in 2021 at the Career Academy of Pella.
More Topics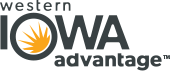 While the sun is setting on one part of a family business, it's dawning on another part. Grant Sheeder said that Feb. 10 will be the last processing day for the Sheeder Cloverleaf Dairy, but home delivery will continue, and possibly expand. Read full article.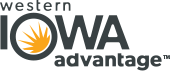 January 18, 2021 (DES MOINES, IA) – The Iowa Economic Development Authority (IEDA) made investments of $16.6 million in community infrastructure, housing and revitalization projects during the fourth quarter of 2021. Awards were made through the Community Development Block Grant (CDBG) program, which provides support for community improvements. Awards...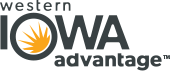 The Wednesday, December 7, 1921, Denison Bulletin and Herald reported this news: "On last Friday evening the Denison Commercial club held their regular monthly meeting at the clubrooms with President Wright presiding. It was decided that the Booster and Commercial clubs be merged into one and on January 1, 1922,...