Shaping the future of learning to help today's students excel in tomorrow's world
As technology changes the world exponentially, education is developing methods to prepare students for the corresponding changes in the world of work.
Mike Pardun, superintendent of the Denison Community School District, and Jessica Garcia, director of the Western Iowa Tech Community College (WITCC) Denison campus, provided a look into the future of learning at the annual Business Appreciation Breakfast sponsored Thursday morning by the Chamber & Development Council of Crawford County.
More Topics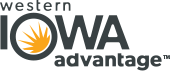 EXIRA — More than four years after a fire destroyed a bar and other businesses on Exira's main street, a new restaurant and bar is open and ready for business in that same spot — filling the empty spot and a need in the community. Read full article.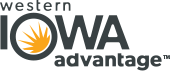 hose who may be thinking of building a new home or are interested in the possibility of purchasing a spec home in Manning are invited to attend a special meeting Monday. City leaders are seeking input on the development of a new neighborhood within Manning and want existing residents as...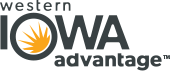 AMES, Iowa — The relationship between the United States and China may be at its lowest point in recent history, but both countries continue to need each other to achieve strategic goals in agriculture, food production and food security. This message reverberates through a new policy report, "Finding Firmer...