Nebraska friends are on a journey to visit every incorporated town in Iowa
Denison and other county towns on the list for Wednesday
Seth Varner and Austin Schneider are on a mission to visit every incorporated town in Iowa; they've dubbed their journey Visit939Iowa, with 939 being the number of towns they plan to visit.
Varner and Schneider are roommates at the University of Nebraska Omaha and have known each other since kindergarten.
This journey is not their first quest to visit every town in a state.
In 2020, they visited all the incorporated towns in Nebraska in a project they called 531Nebraska.
More Topics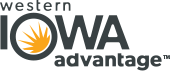 As a leader, it's no surprise that one of your most crucial jobs is making sure employees are productive day in and day out. Many leaders have attempted to increase team productivity by introducing state-of-the-art technologies and testing the most successful workflow methods they could find. Unfortunately, they're missing ...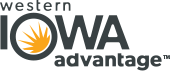 We know how to get down to business. We also know how to protect yours. That's why we offer customized commercial coverages and dedicated support in the event of a data breach, equipment breakdown, and more. Trust in Tomorrow.® Talk to a Grinnell Mutual agent today. View the PDF here.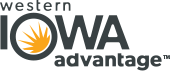 You might think that creativity requires the antithesis of rules and regulation. Even the thought of being creative conjures up images of disorder. Messy rooms, paint everywhere, scraps of paper with ideas scrawled across them. The frantic creative genius works away, oblivious to the world around them. Chaos. Method i...