Leadership Strategies For Making Employees Happy
As a leader, it's no surprise that one of your most crucial jobs is making sure employees are productive day in and day out. Many leaders have attempted to increase team productivity by introducing state-of-the-art technologies and testing the most successful workflow methods they could find. Unfortunately, they're missing a key ingredient. The best way to spur productivity is to make your employees happy.
Don't just take my word for it. In 2019, Oxford University's Saïd Business School published research stating that workers are 13% more productive when they're feeling happy. Not only is productivity significantly improved, but happy employees are more likely to stick around for the long haul. That means you get to enjoy low turnover rates and keep the best employees to yourself.
The question now is, how do you make your employees happy? While there are many factors that play into happiness, the following leadership strategies will certainly get you and your team on the right track.
More Topics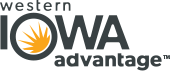 We know how to get down to business. We also know how to protect yours. That's why we offer customized commercial coverages and dedicated support in the event of a data breach, equipment breakdown, and more. Trust in Tomorrow.® Talk to a Grinnell Mutual agent today. View the PDF here.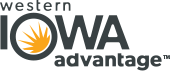 You might think that creativity requires the antithesis of rules and regulation. Even the thought of being creative conjures up images of disorder. Messy rooms, paint everywhere, scraps of paper with ideas scrawled across them. The frantic creative genius works away, oblivious to the world around them. Chaos. Method i...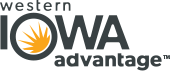 Why economic developers need to market their Opportunity Zones now is to attract investors to the underfunded areas of their communities. Opportunity Zone legislation passed in 2017 and is designed to promote growth in stagnant and underdeveloped regions of the country. There are more than 8,700 Opportunity Zones designated throug...