The Case For Tech-Employment Resilience During COVID-19
Core technology jobs are weathering the pandemic better than many other occupations as demand stays strong for tech services and products that support social distancing and basic business and societal functions. This bodes well for tech hotspots across North America.
The tech industry already is a pillar of the U.S. economy. In the past five years, one of every four new office-space-using jobs created were in the technology industry. That influence extends to commercial real estate: Tech companies in this year's second quarter accounted for 20.5% of office leasing activity in the U.S., more than any other industry.
The pandemic has paused tech's momentum but not derailed it. Analysis of tech job cuts reported by layoffs.fyi since March 2020 shows that approximately 90% of the reductions were to non-technical functions such as marketing, administration and sales. This further reinforces the importance of tech talent to support and foster innovation, even during tough economic times.
More Topics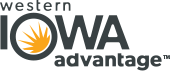 Of course, the big factor impacting office and industrial parks going into 2021 is COVID-19. The pandemic has reduced business production and workforce (through illness, social distancing, and remote working), disrupted the supply chain and cash flow, and brought about significant investments in technology. Across the nation, the demand...
Quality Machine of Iowa, Inc. was founded by Bill Greene as Quality Machine, Inc. in Brooklyn Park, MN in 1968. His son, Tim Greene, now the owner and CEO, worked in the company as he was growing up. Tim took on a managerial role in 1983, and with the sudden...