An Important Interview about Childcare and Workforce in Iowa
Access to quality child care is a critical workforce issue for Iowa. It has a profound impact on employers and employees alike—and a shortage of child care options in our state has only been exacerbated by the pandemic.
ABI has been advocating for child care solutions on behalf of members and their workforce by partnering on important research, hosting enlightening events to discuss challenges and solutions, lobbying at the Statehouse, and joining the Iowa Business and Child Care Coalition.
One of those partners is Julia Barfield, senior manager of policy and programs at the U.S. Chamber of Commerce Foundation's Center for Education and Workforce. She was recently interviewed by Jeff Stein of the Iowa Business Report about how access to affordable child care is a key element in developing and growing workforce in Iowa and across the country.
More Topics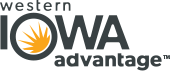 Mike Winger's vision is becoming a reality with the opening this week of The Maker's Brew Cafe on Scranton's Main Street. The former grocery store has been completely remodeled and updated into an attractive coffee shop with plans to add a cafe later this year. The coffee shop is...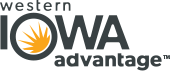 It had felt like a long time coming for those who love Mexican food in Lake City. Since the end of July, the City with Everything but a Lake had been without, following the departure of Cielto Lindo, which moved over to Lake View. Read full article.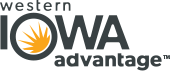 Availa Bank recently presented a $5,000 check to the Des Moines Area Community College Carroll Campus Expansion project. The check will go toward DMACC's ongoing mission to modernize its current campus to better serve the needs of students, faculty, staff and the community. DMACC Provost Joel Lundstrom said, "We...