Governor Reynolds announces new Funds Available to Support Innovative Rural Projects and Housing Assessments
Governor Reynolds and the Iowa Economic Development Authority (IEDA) announced two competitive funds available for rural communities with a population under 20,000. Specifically, funding of up to $400,000 has been allocated to the following two funds for current fiscal year (FY) 2021 through FY 2022:

Rural Innovation Grant Program – Provides up to $300,000 in grants supporting creative, non-traditional ideas that focus on current issues and challenges faced by rural communities associated with the themes of community investment, growth and connection; and the
Rural Housing Assessment Grant Program – Provides up to $100,000 to support the use of publicly available online information through the "Profile of Iowa" tool and rural community efforts to interpret this hard data with supplemental information, as well as to implement through changes to development codes, local ordinances and housing incentives specific to their community needs in partnership with Iowa State University Extension and Outreach.
More Topics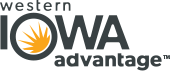 Access to quality child care is a critical workforce issue for Iowa. It has a profound impact on employers and employees alike—and a shortage of child care options in our state has only been exacerbated by the pandemic. ABI has been advocating for child care solutions on behalf of...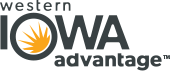 Mike Winger's vision is becoming a reality with the opening this week of The Maker's Brew Cafe on Scranton's Main Street. The former grocery store has been completely remodeled and updated into an attractive coffee shop with plans to add a cafe later this year. The coffee shop is...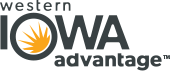 It had felt like a long time coming for those who love Mexican food in Lake City. Since the end of July, the City with Everything but a Lake had been without, following the departure of Cielto Lindo, which moved over to Lake View. Read full article.