Entrepreneurs, Here's Why 2021 Is The Right Time To Start Your New Business
The year 2020 came with its own share of problems. If there is one thing to learn from living through pandemics and lockdowns, it's that a lot can change in a year. Many entrepreneurs started last January with high hopes and expectations for their businesses. However, many of those expectations went downhill as the year progressed. As with human nature, life moves on no matter what, so even though we were stuck at home for most of 2020, many businesses found ways to stay afloat.
As we move forward in this new year, entrepreneurs are looking to strategize and many are looking to start a new business. However, as always with a new business, uncertainties about the future are inevitable, but even more so with the recent events of 2020. Many are not putting too much hope into the year ahead, even with news of a vaccine's arrival. Contrary to popular belief, 2021 could be a perfect year for starting your company. Here's why.
More Topics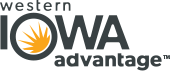 If you are planning to open your own small business, the first step is to develop a business plan. The next step is to develop a marketing plan, as all business plans should be paired with a strategy for marketing your products or services. Marketing strategies vary in format, but...
Volquartsen Firearms is a Carroll County, Iowa success story. Scott Volquartsen, president and second generation co-owner with his brother, Nic, strives to continue what their father, Tom, began in 1986 — designing and engineering rimfire guns to the highest standards using the best possible materials and technologies.  This Carroll...