Gov. Announces $5 Million In Empower Rural Iowa Broadband Grants
Gov. Reynolds announces $5 million in Empower Rural Iowa broadband grants as part of Rural Iowa Initiative

October 26, 2020 (DES MOINES) — Gov. Reynolds announced today a new round of grants to expand broadband access. The $5 million dollars in additional broadband grants is the latest in a series of Empower Rural Iowa Broadband Grants to give more Iowans access to critical broadband infrastructure.

"The future economy and quality of life in rural Iowa depend on every Iowa home, business and farm having high-speed Internet access," said Gov. Reynolds. "This year alone we have been able to invest nearly $200 million dollars in private and public funds for broadband infrastructure. By leveraging state, federal, and private resources, we will continue to open the door for greater innovation and opportunity in all parts of Iowa."
More Topics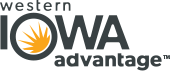 MidAmerican has idled 46 turbines after huge blades broke off turbines recently, landing in fields, but county supervisors in Audubon and Cass counties, where wind farms are located, say they haven't had problems locally. MidAmerican spokesman, Geoff Greenwood explained, "In Audubon and Cass counties our wind farms include Adair and Rollin...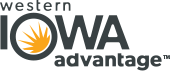 Several local Des Moines Area Community College (DMACC) students will be reaping the benefits of a generous donation from General Motors. The Automotive Service Education Program (ASEP) was recently gifted five 2019 Chevrolet Silverado and GMC Sierra half-ton pickups for hands-on training with the high-technology-equipped vehicles. The trucks include 10-spee...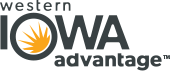 Holstein clinic: Work is well underway on Horn Memorial's medical clinic in Holstein. The clinic, which is located next to Holstein Senior Living, is expected to be open in the spring of 2021. Read the article.