What Business Can Learn from Supermarkets' Pandemic Playbooks
Businesses across the board are struggling to meet the new demands put forth due to Covid. Increasing sales while decreasing operational costs is not an easy feat. However, the country's nearly 40,000 grocery stores, classified an essential service during the pandemic, have had to adapt quickly without any downtime.
Only about 3 to 4 percent of grocery spending in the U.S. was online before the pandemic, but that's surged to 10 to 15 percent, according to research by consulting firm Bain & Company. And in some cases, it's much greater than that.
"Early on during the pandemic, we saw a 300 percent increase, on average, in online grocery sales among our clients compared to the same time period last year. Some of our clients successfully handled much larger online sales spikes. A single location gourmet market in Brooklyn, New York, for example, went from $53,000 to $388,000 weekly online sales at the height of the pandemic," says Dan Dashevsky, COO of My Cloud Grocer, an ecommerce software platform for supermarket chains. The company offers a robust, customizable virtual storefront with a white-label platform that powers and integrates the full shopping experience.
More Topics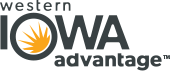 AD: Will more companies be re-shoring or near-shoring as a result of the global pandemic? Jensen: For certain, most companies are closely examining the options available to them to avoid future supply chain interruptions. Part of the challenge of making a decision on a future sourcing direction is that this story...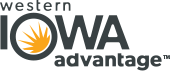 ATW Training Solutions recently released the results of its 14th annual "Iowa Trends in Talent Development Survey" conducted in partnership with New Horizons Computer Learning Center, the Association for Talent Development Central Iowa chapter (ATD-CI) and the Iowa Society for Human Resource Management (SHRM) State Council. The survey, conducted between...