4 Mindset and Growth Strategies to Help You Grow Your Business Revenue
As entrepreneurs, we're always itching for growth. Although we love looking back at all we've accomplished, what truly excites us are the milestones ahead.
The problem is that business growth is not constant. There are hiatuses along the way, and if we don't see the bigger picture, we can get lost in the patches of shade and twists in the road. What's more, there are challenges that make us question if continuing to fight for our dreams of success is really worthwhile.
The key is to keep focused with the right mindset and growth strategies in our arsenal. Here are four to add to yours.
More Topics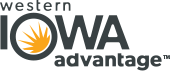 AD: Will more companies be re-shoring or near-shoring as a result of the global pandemic? Jensen: For certain, most companies are closely examining the options available to them to avoid future supply chain interruptions. Part of the challenge of making a decision on a future sourcing direction is that this story...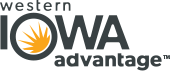 Businesses across the board are struggling to meet the new demands put forth due to Covid. Increasing sales while decreasing operational costs is not an easy feat. However, the country's nearly 40,000 grocery stores, classified an essential service during the pandemic, have had to adapt quickly without any downtime.  Only about 3...